Brand MS Energy was introduced to the Croatian market in 2019 with the mission of creating domestic e-mobility products that are characterized by high quality and reliability. The range of the MS Energy brand is divided into 3 categories: electric scooters, electric bicycles and electric motorcycles. In addition to electric vehicles, we also offer a wide range of additional equipment for safe and responsible driving. Dedicated to the creation of functional and quality products, aimed at satisfying the need for a modern and sustainable approach to mobility, MS Energy offers its users excellent quality, superior design, saving time and money with a carefree feeling of complete freedom of movement.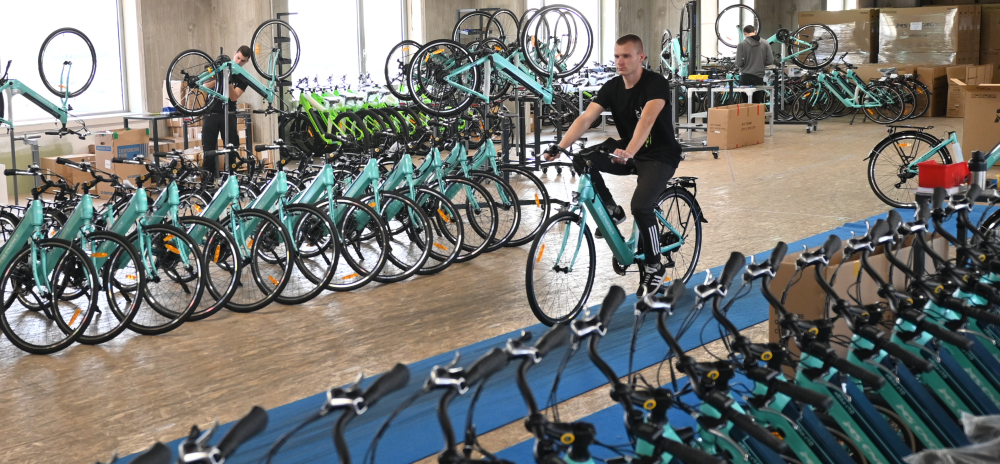 Environmentally conscious and trendy
Today, we increasingly understand that ecology is a necessary prerequisite for aware individuals and society as a whole. She instructs us to take care of our environment and think about what kind of city we leave to the generations to come after us. No, briga o ekologiji može biti itekako trendi kada vozimo novi MS Energy e-romobil za što se pobrinuo tim naših stručnjaka u razvoju proizvoda koji su kreirali e-romobile koji je u isto vrijeme i ekološki osvješten i trendi!

Reliability in the quality of e-mobility products is one of the foundations of the MS Energy brand. The product creation strategy and the entire production process is based on the use of proven technological solutions, and the very idea of product creation is driven by the desire to offer the user a complete, reliable, environmentally friendly and economical urban mobility solution. Strict quality control of MS Energy products is present throughout the entire production process. Finished products are tested according to the latest quality testing methods for durability in extreme conditions. Thanks to the strictest quality control, from input control of all components to quality control of the final product, MS Energy products meet all European certificates.
Whoever says safety and trend don't go together hasn't seen MS Energy accessories that will turn your city ride into a whole new eye-catching experience
Name: M SAN Grupa d.o.o., a limited liability company for computer production, trade and import-export
OIB: 34695138237
Sjedište: Dugoselska ulica 5, 10372 Rugvica (Općina Rugvica), Hrvatska
Giro account: Erste & Steiermärkische Bank HR0924020061100061346, PBZ HR3423400091110095165
Entered in the court register: Commercial Court in Zagreb Tt-97/2865-2 MBS: 080157581
Temeljni kapital: 109.197.700 kn uplaćen u cijelosti
Predsjednica Uprave: gđa. Irena Langer-Breznik
Članovi uprave: g. Žarko Kruljac potpredsjednik Uprave, g. Slaven Stipančić, Goran Kotlarević, g. Miroslav Gabrić, g. Alen Panić i g. Vladimir Brkljača
Predsjednik Nadzornog odbora: g. Željko Menalo